Dr. Jasjot Sahni is one of the few and leading TMJ specialist in Chicagoland area. She has completed 2 -yr residency in Orofacial Pain and Oral Medicine from the University of Southern California. Dr. Sahni is also full-time faculty at University of Illinois Chicago.
Dr. Sahni is specialized to provide diagnosis and treatment for TMJ disorders, facial pain and headaches, burning mouth syndrome, neuralgias, bruxism, bad breath, sleep disordered breathing, oral mucosal lesions and oral cancer detection. Dr. Sahni is Diplomate of the Board of Orofacial Pain (ABOP). She is board eligible for the American Board of Oral Medicine (AAOM) and American Board of Dental Sleep Medicine.
Her treatment methodology utilizes non-surgical and minimally invasive techniques. Dr. Sahni is committed to focus her career on improving the patient's life through better pain and sleep management. During her free time, she enjoys traveling and spending time with family and friends.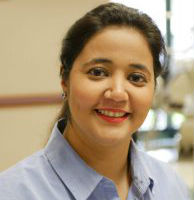 Our Location
570 Village Center Dr
Suite #202B

Burr Ridge
,
IL
60527
(630) 449-7482
Follow Us